samedi 7 janvier 2012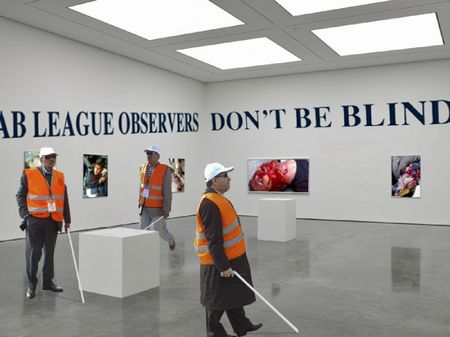 Le casque bleu plasticien a organisé à la galerie 129, une performance dénoncant l'impuissance des observateurs de la ligue arabe en Syrie. Cette performance consistait à voir tourner trois observateurs aveugles dans l'espace d'une galerie dans laquelle est esposée des photographies d'arrestations , de blessés et de morts civils syriens.
The artist peacekeeper held at the gallery 129 performance denouncing the impotence of the Arab League observers in Syria. This performance was to see three observers blind turn in a gallery space which is esposée photographs of arrests, injuries and deaths Syrian civilians.
Commentaires sur PERFORMANCE : ARAB LEAGUE OBSERVERS IN SYRIA .